On this spot we have room for your advert.
This email address is being protected from spambots. You need JavaScript enabled to view it.
us for information.
Events
Beatles International travels throughout Europe to attend interesting conventions, concerts, record fairs, and so on.
This page gives you information about the most important upcoming international Beatles-related events.
Events
You can meet & greet us at the Events marked with +
2017, April 2: BEAT-MEET/BEATLESDAY IN LEIDEN +
BEAT-MEET / BEATLES DAY 2017 with Willem Bodhi
On Sunday, April 2nd 2017, from 11 a.m. to 4.00 p.m.
at the Lange Mare 43 in Leiden in the
FOUR REASONS / BEST WESTERN HOTEL
2017, April 8-9: UTRECHT (Netherlands) BIG RECORD FAIR +
The Spring version of the biggest record fair in Europe
Location: Jaarbeurs Utrecht (Netherlands)
Time: Sat. 09 a.m.-05 p.m.
Sun.10 a.m.-05 p.m.
BEATLES International stand 552 Hall 11 (was stand 3446 but same place as always)
A in


2017, April 30th: BEATLES-1-DAY IN LONDON +
LOCATION: Chiswick Club Society — W4 2ND
11-13 Chiswick High Road, W4 2ND London, United Kingdom
CLOSEST TUBE STATION: Stamford Brook, Disctrict Line

1 JULY 2017: FAIR IN MÖNCHENGLADBACH, GERMANY +
2017, June 3-4: HALLE (Germany): Beatles Fest@BeatlesMuseum +
Time: 10-a.m. - 6 p.m. (both days)
Location: the wonderful Beatles Museum in Halle (Saale)
Greatly recommanded by Beatles International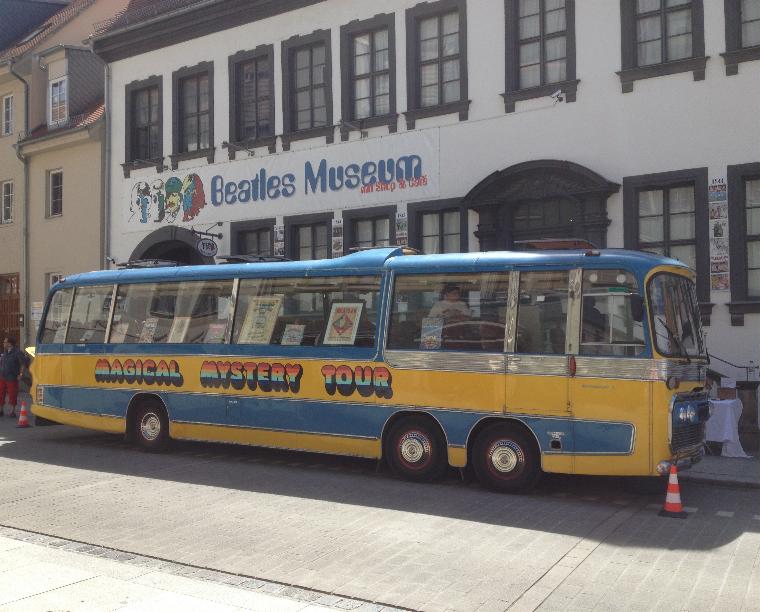 2017, AUG. 24-29: LIVERPOOL's International Beatle Week! +
24-29 August 2017: Liverpool's International Beatleweek!
For more information, go to: www.cavernclub.org.


Together with BEATLESDAYS.COM we have all kinds of memorabilia for sale in the Marriott Hotel rooms (ground floor)
24-26+28 August
2017, August 24-29: BEATLES INTERNATIONAL IN LIVERPOOL +
We're proud to be able to announce our presence again during the Beatlesweek in Liverpool 2017.
BEATLES INTERNATIONAL will present
- a private car tour in the city of Liverpool on Friday Aug.25th and Tuesday 29th (10 a.m. - 6 p.m.) and
- a private car tour in the environment of Liverpool: Sat. Aug.26th + Monday Aug.28th. (10 a.m. - 6 p.m.)
(for details see elsewhere on our website)
Together with Beatledays.com we will be in the Marriott Hotel rooms on the ground floor
at the Beatles Market from Thursday August 24th to Saturday August 26th AND Monday August 28th.
And of course you can find us in the ADELPHI Hotel on Sunday Aug.27th at the Big Convention there.
from 9 a.m. until 8 p.m.